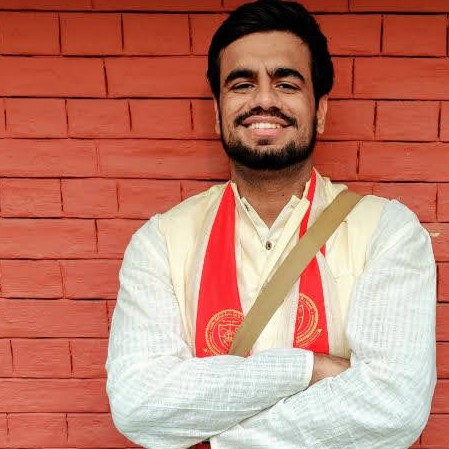 I am Harsh Rangwani, third fourth year PhD student at Department of Computational and Data Science (CDS) at Indian Institute of Science. I am very fortunate to be advised by Prof. Venkatesh Babu. Currently I am working on intersection of Machine Learning and Computer Vision. I am supported by Prime Minister's Research Fellowship in Computer Science. I previously completed an honors degree in Computer Science being jointly advised by Dr. Rajeev Sangal and Dr. A.K. Singh at Department of Computer Science, IIT BHU Varanasi. In the past I have interned with Amazon in Outbound Marketing Automtation team and also have been the lead maintainer of the placement portal site. In my free time I like to read books and play basketball.
News
September, 2023 : Serving as reviewer for AAAI'24 and ICLR' 24.
August, 2023 : Talk at Adobe Research about our recent CVPR 2023 and NeurIPS 2022 Works.
June-August, 2023 : Research Internship at Adobe Research, working on a Text-2-Image Generative Diffusion Models project.
August, 2023 : Research talk at CDS Department Expo, IISc Bangalore.
July, 2023 : Our paper on "Strata-NeRF, Neural Radiance fields for Stratified Scenes", got accepted at ICCV'23. Details to be out soon.
June, 2023 : Our paper on "Optimizing Non-Decomposable Objectives with Mixup Fine-Tuning", got accepted at Differentiable Almost Everything Workshop at ICML'23. Preprint is available here!
May, 2023 : Our paper "Certified Adversarial Robustness Within Multiple Perturbation Bounds" was selected for oral presentation (top 7.8%) at 3rd AdvART Workshop at CVPR'23.
May, 2023 : Awarded the Google Travel Grant 2023, for attending CVPR'23. Thanks Google!
April, 2023 : We released our works "NoisyTwins, Class-Consistent and Diverse Image Generation through StyleGANs" accepted at CVPR'23 and "Certified Adversarial Robustness Within Multiple Perturbation Bounds" appearing at CVPRW'23 on Arxiv. Checkout publication page for details.
Research Interests:
I am broadly intereseted in Deep Learning algorithms that train and generalize well on real-world datasets, having presence of class-imbalances and distribution shifts. I use deep learning frameworks like PyTorch, Tensorflow etc. to develop algorithms, and techniques from statistics, optimization theory and information theory to analyze them. I am currently exploring applications in the domain of Computer Vision.
Here is my detailed CV.
Contact me